Here is the E-Learning Unit newsletter for October 2016. We hope you find this month's articles useful.
E-learning staff survey – final call
Our e-learning staff survey will close on Wednesday 2nd November. If you are a member of staff, or an external partner, who makes use of any of our learning applications complete the e-learning staff survey today (and enter for a chance to win a £50 Amazon voucher). Access the survey now to have your say.
Funding available for small scale e-learning projects
Do you have an idea for something you'd like to do with technology in your teaching but you don't have the time or resources to pursue it?
The E-Learning Unit is pleased to announce a call for mini-project proposals under the auspices of our E-learning Production Scheme. The deadline for applications is Friday 4th November 2016…you still have time to apply if you are quick. Decisions will be made by 10th November and the projects should be completed by the end of February 2017. Go to the E-Learning Production scheme page for more details, including how to apply for funding.
Find it! Use it! Reference it! – after 30,000 visits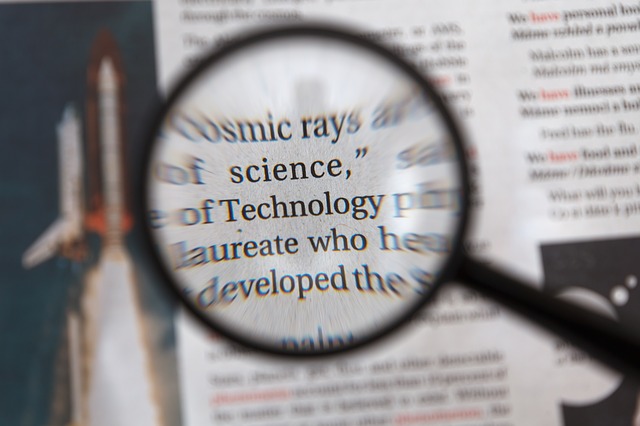 Last year the Find it! Use it! Reference it! information literacy skills module on QMplus recorded over 30,000 visits. This module is very useful for students, providing online support with finding, evaluating and referencing information for any aspect of their academic work. A refreshed version of this course is available and now includes:
A series of brand new interactive quizzes

New and improved video content, complete with subtitles

Direct links to Cite Them Right Online referencing support
You can find the new module on QMplus on http://qmplus.qmul.ac.uk/course/view.php?id=6819. Have a look and consider promoting this useful resource with your students.
Case Study:  Employability videos for QMUL students
We all know how powerful a medium video can be whether it be for entertainment or informing.  Staff in the careers department recently received funding through our E-Learning Production Scheme to create a series of videos to support and enhance their existing careers information. These videos were then used as part of the relaunch of their departmental landing page on QMPlus. You can read more about the project. and you can access all of the videos on QMplus.
Feature focus: Using groups on QMplus

In our drop-in sessions and one-to-one meetings recently, members of the E-Learning Unit have often found themselves discussing various issues around using groups on QMplus. Groups are a powerful feature which, once set up, can provide lots of useful functionality. This feature focus article provides an overview of groups on QMplus, including how you can set them up and highlights just a few of the useful things you can do with them.
Using technology to enhance teaching – an SMD and SBCS Event
The School of Medicine and Dentistry and the School of Biological and Chemical Sciences, with the support of the E-Learning Unit are running a joint event on 7th December at  14:30 in France House on the Mile End Campus. The event focusses on enhancing bioscience eduction through learning technology. As well as hearing presentations from staff on their use of technology, participants will also have an opportunity to visit various stalls to experience the tools and technologies presented. We will send out the agenda and joining instructions in the next newsletter.
Staff development opportunities during November
You can book yourself on this session on our course booking system. You can also:
Drop-in to the E-Learning Studio between 1 – 2pm on Tuesdays and Thursdays to chat to a member of the E-Learning Unit about any issues you are having. Ideal for small problems that can be cleared up quickly face to face. Remember that the E-Learning Studio is now located in the Scape building!
Schedule a one hour meeting with a member of the team for a more in-depth discussion about any aspect of using technology in teaching
Request a bespoke workshop or session – if you have a number of colleagues who'd like help with something specific, we are happy to arrange a bespoke session for you. Please get in touch on elearning@qmul.ac.uk and we can discuss the options.